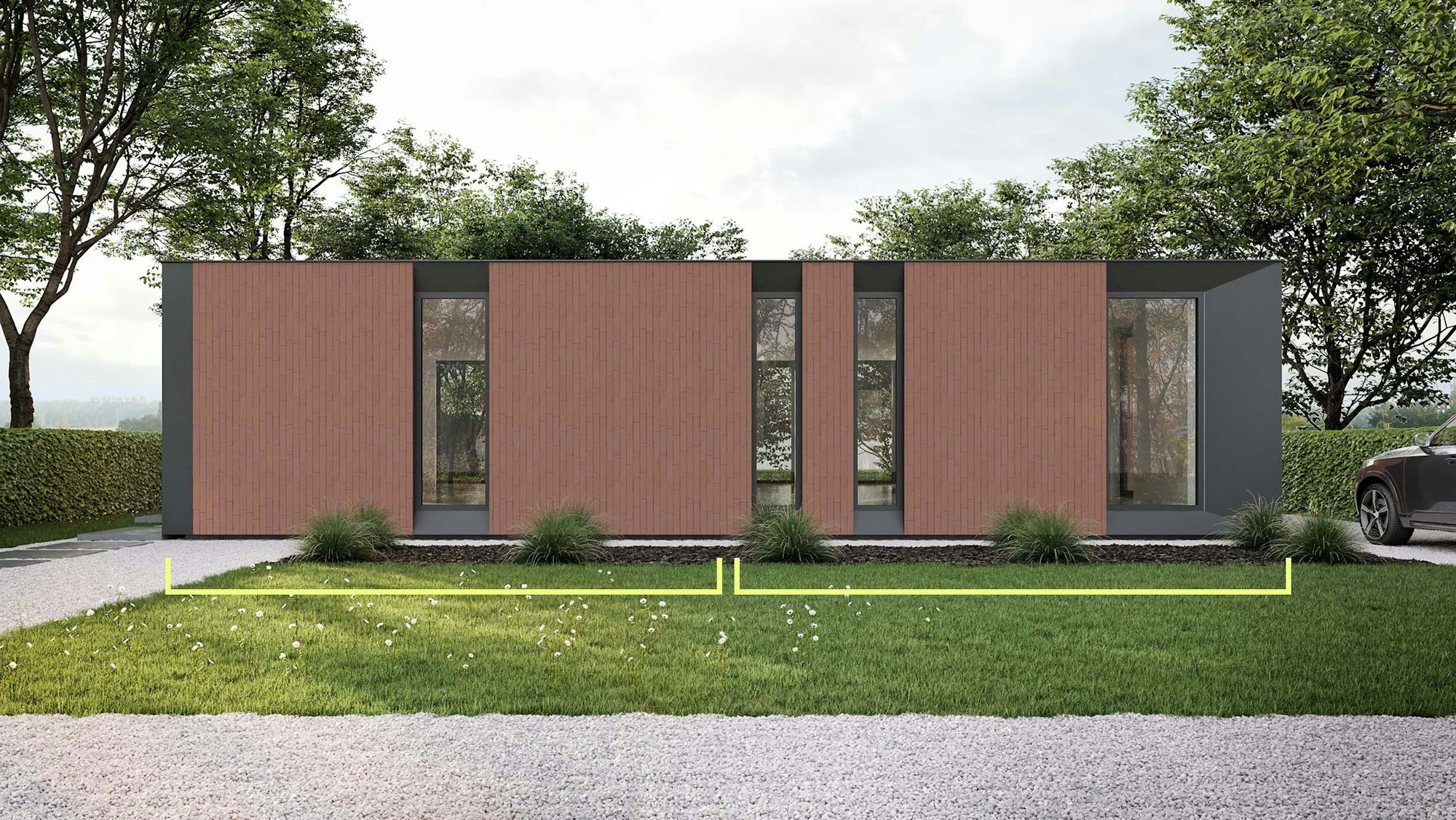 #100
This image shows a combination of two semi-detached Skilpods
#100 is a spacious two-bedroom home of 98m2, with an additional room
A small bedroom? A walk-in dressing? A hobby room? A home office? You decide what to do with your extra space in #100.
#100 is designed as a semi-detached home and available as a left and right variant. On the image above, you see a combination of both variants.
semi-detached: €176.695 excl. VAT | €213.801 incl. 21% VAT
detached: €186.630 excl. VAT | €225.822 incl. 21% VAT
questions?
⬤ included
⬤ not included
what can you expect to find in this home?
2 bedrooms
an additional small room for a dressing, play room, office...
Fully equipped kitchen with AEG appliances
Bathroom with walk-in shower and double sink
Separate toilet
Room for your washer and dryer
A big, open living space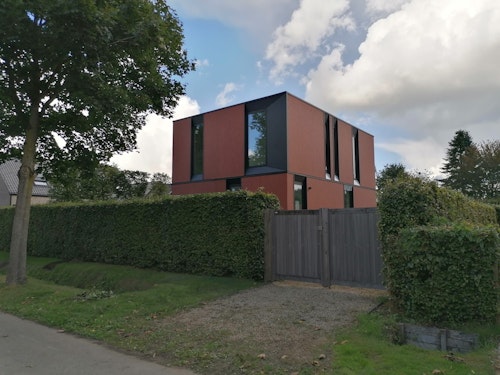 uncommon design
Skilpods have a unique, modern look. Perfect for the kind of people that like to stand out.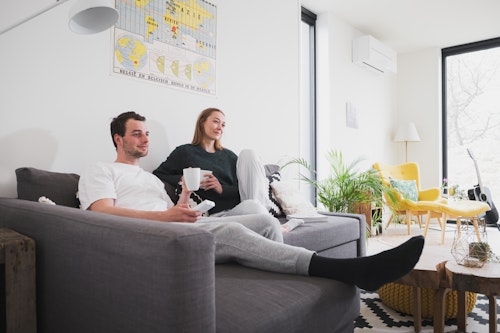 unusually fast
A turnkey home, ready in a couple of months. All that's left for you to do is move in and plan the house warming party.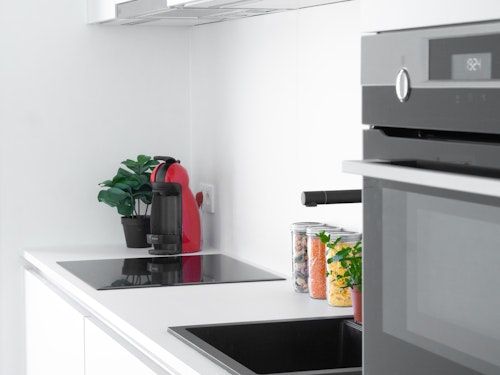 unexpectedly durable
Skilpods are not tiny houses or temporary care units, but a true home for life, with a quality finish to the last detail.
one all-in price, no surprises
It's important that, from the get-go, you know exactly what your new home will cost. That's why we give you one all-in price.
all-in means:
Your new home, fully ready for you to move in
Help at every step in the building process
Preparation of the building plot (foundation, cistern...)
General costs (connection to water supply, sewage, electricity, inspections and reports...)
Good to know: we adjust our prices every quarter, so don't wait too long to request a quote for your project.
would you like more information about this home?